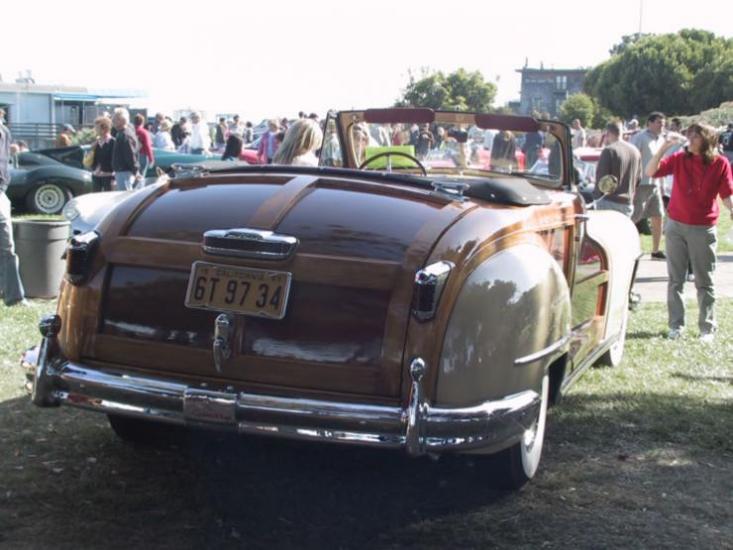 1947 Chrysler Town & Country Convertible Woody.
I've always liked working with wood and metal and there was a period in my life where I used to build black powder guns, flintlocks. The flintlock era of early American history and Kentucky or Pennsylvania long rifles in particular were a favourite subject. The finish on these weapons and just like this lovely 47 Woody, was something to behold.
I decided to use this photo, taken from the Golden Gate Nation Park, looking over San Francisco bay and city, as my setting for this work.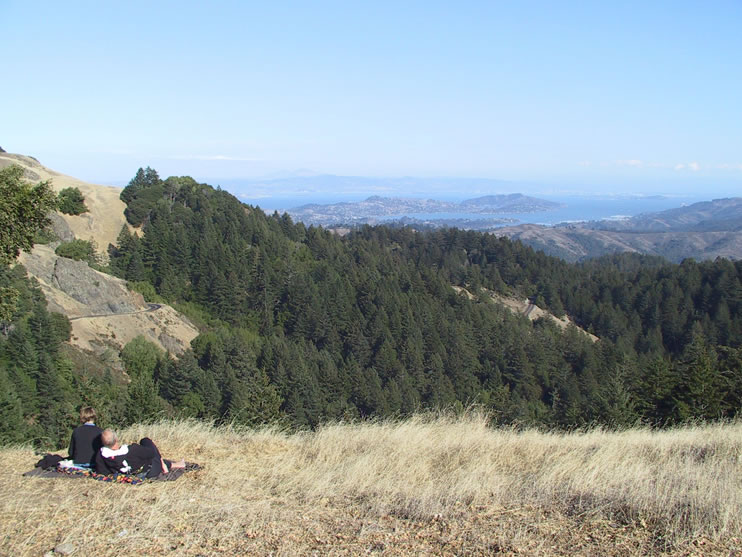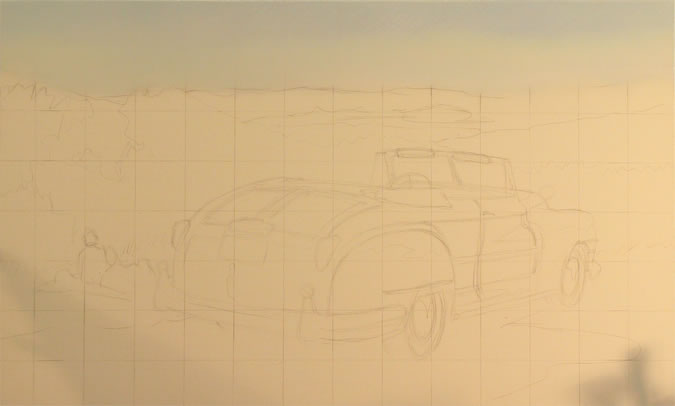 I chose to sketch in pencil, the subject onto the canvas and not sketch in oil. It was just the way I thought I should approach this work, maybe to try and keep it looking airy.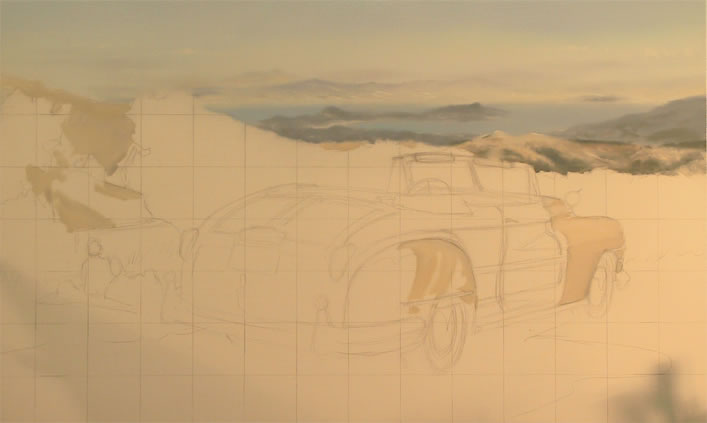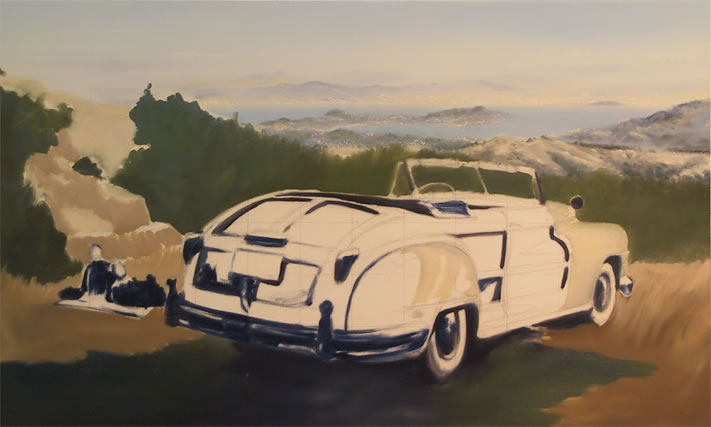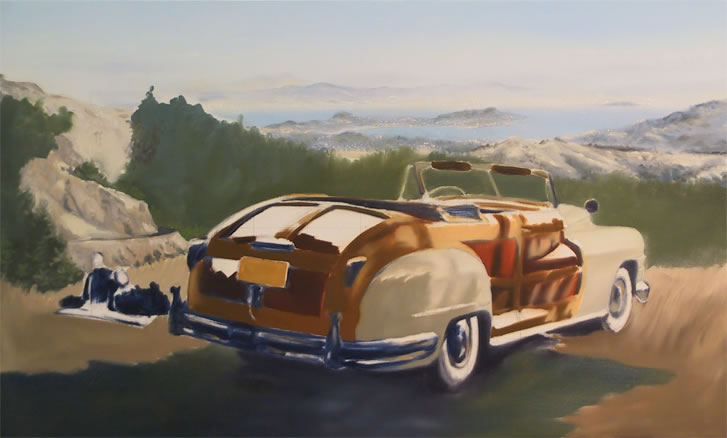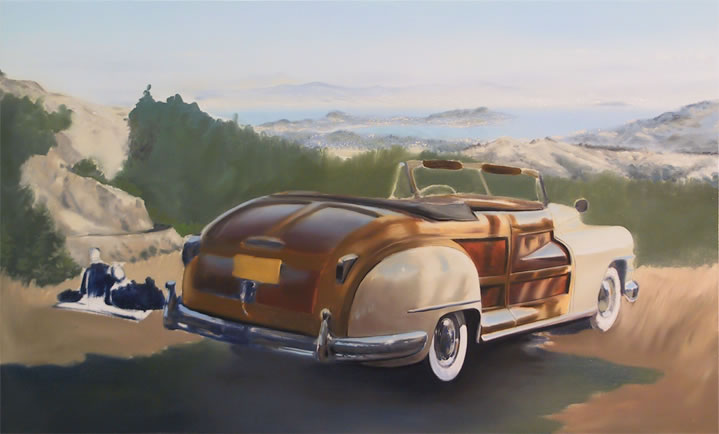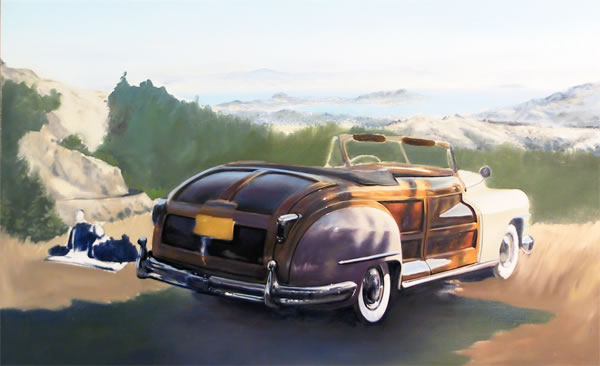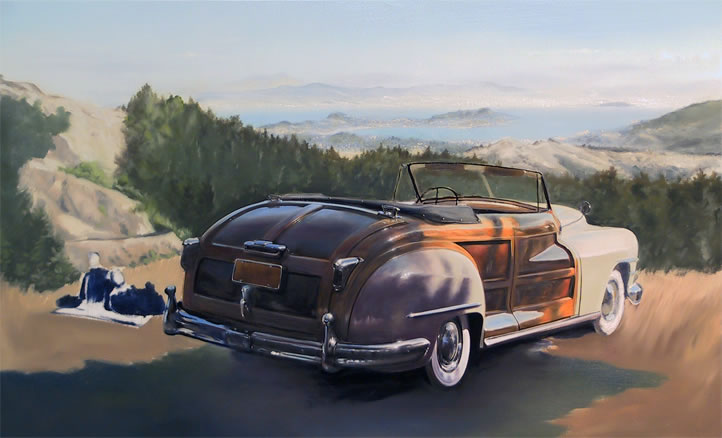 The detail is coming together nicely. Normally I wouldn't put as much detail into the background but the view, in this instance, is very much a part of the complete moment.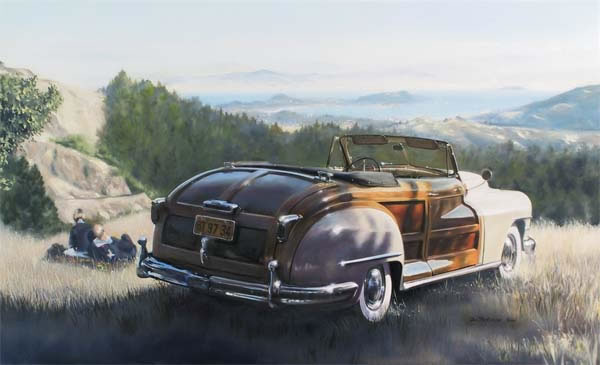 With the finishing touches, I'm happy with the result.