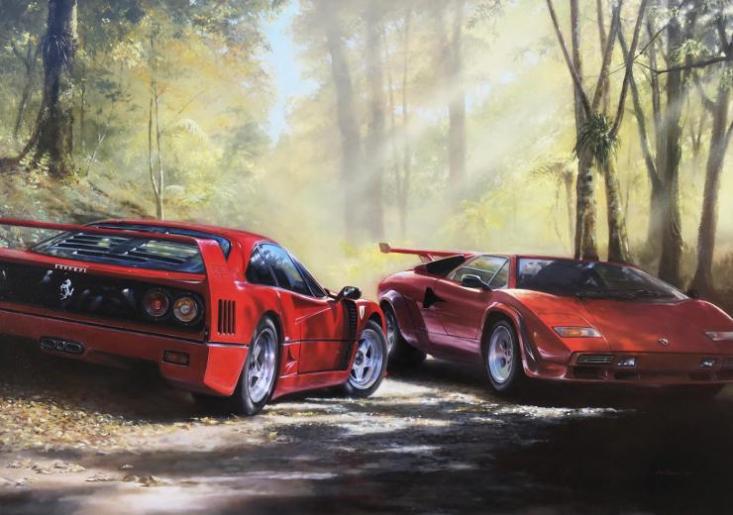 When it comes to capturing the style, beauty and grunt appeal of motorsport and classic cars, artist Don Packwood is the unsurpassed master. New Zealand born and internationally acclaimed, Don Packwood has long been a familiar face at racetracks and motor shows worldwide. Roadworthy showcases two years of committed painting, culminating in an outstanding offering of 20 fabulous paintings. Original works of art guaranteed to pump up the volume wherever the boys hang out.
This is an exhibition of pure, distilled excitement. Corvette, Ferrari, Chevy, Porsche, Mercedes, BMW, Lamborghini, Cadillac and many more magic marques are the unique stars of Don Packwood's paintings. Paintings to get the motor running, paintings to be enjoyed, paintings to be admired and paintings to be acquired.
Click here to view at the International Art Centre website...