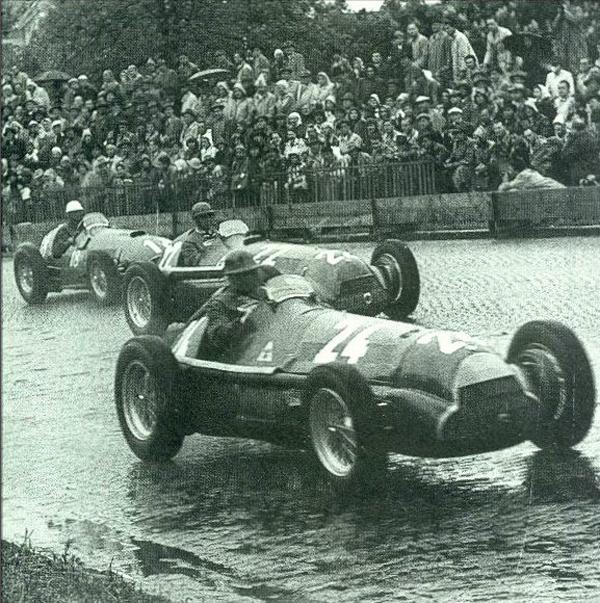 Fangio Wins Swiss GP at Bremgarten
The 1951 Formula 1 World Championship started in late May at the Bremgarten circuit in Switzerland. Ferrari had tasted success in non-championship races, but only when Alfa-Romeo were not present. At Bremgarten Alfa drivers occupied four of the first five grid slots with Luigi Villoresi the only interloper, lining up third in his Ferrari 375.
 Juan-Manuel Fangio led from his Alfa team-mate and defending champion Giuseppe Farina on a wet track. It was in just such conditions that the great Achille Varzi had lost his life in an Alfa at Bremgarten three years previously. The two Alfa drivers were on completely different strategies. Fangio pitted while Farina tried to stay out and nurse his tyres.
After emerging behind Farina it wasn't long before Fangio regained first position and went on to record a comfortable victory. Piero Taruffi also disposed of the struggling Farina, as the Ferrari driver went from sixth on the grid to second by the finish. Farina was left to trail home a distant third.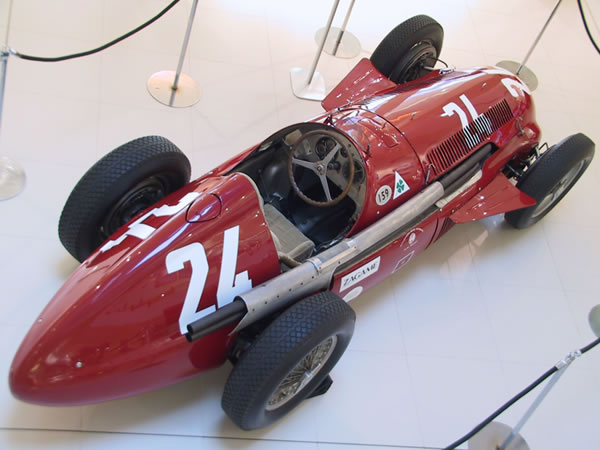 This is a shot of an Alfetta 159, I snapped while in Melbourne for the GP and Phillip Island classic. Fangio won his first F1 Championship in one of these. This example is finished as Fangio's machine but there are suptle differences from the 159 used in 1951 Swiss GP, like having a single exhaust rather than two and appears to have had a slightly different shaped tail section.