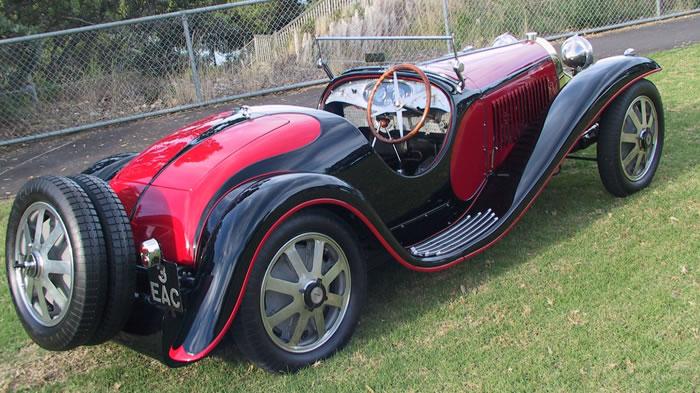 Bugatti Type 55 Super Sport.
1932 - 1935
The Super Sport roadster especially, was a lovely design. Perfectly proportioned and with just enough curvature, it was tastful elegance at its best. With its speed and style, the Type 55 fit perfectly with Bugatti's history as an independent car maker. It was as enjoyable to drive as it was to look at.
Only 38, Type 55 chassis were produced. Close to half of these were fitted with roadster or coupe coachwork by Ettore's son, Jean Bugatti. These bodies reinforced the Type 55's image as a sport car, and established the car as one of the best sculpted vehicles ever produced.
What a wonderful subject, one of my all time favorite cars and where else would a Bugatti feel more at home but Paris!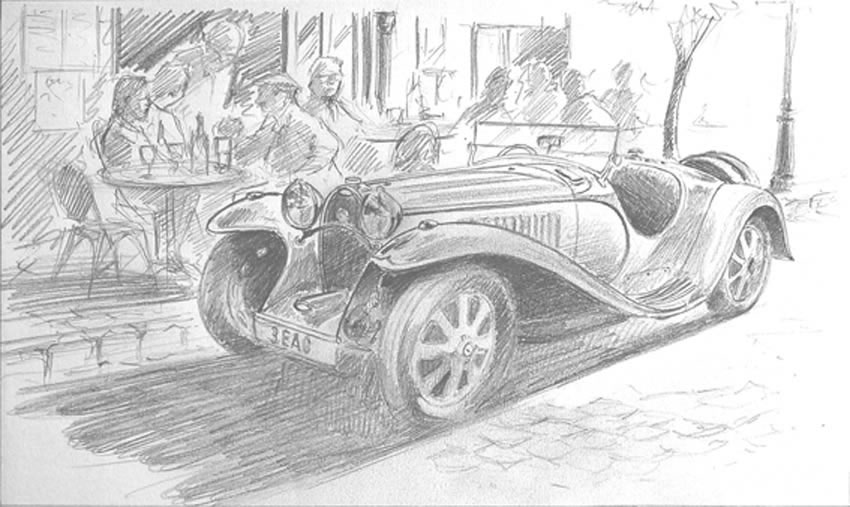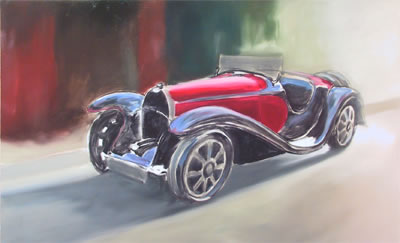 Paint on canvas at last and as you can see by the painting, the sketch is a mere guide. The composition is still in a state of flux, ideas come to mind as you progress, like the people at the cafe.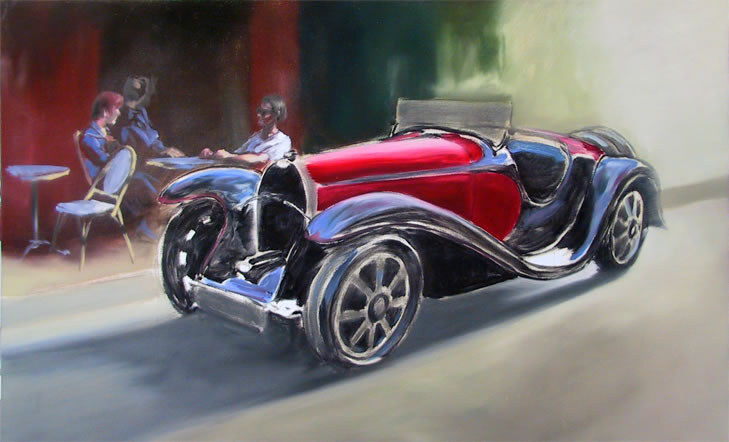 The cafe is becoming more busy as the painting progresses. The elements, in my view are coming together nicely. As the painting proceeds, I would like the people to be less conspicuous, so work will be done to achieve this soon.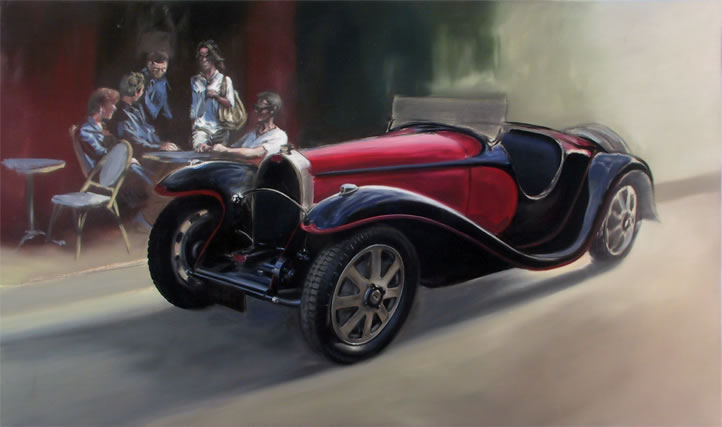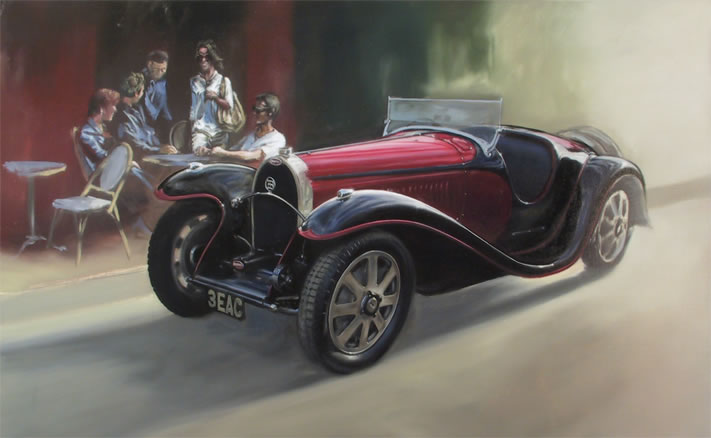 I've been waiting for a pair of headlights to be delivered from the restorers, they've finally arrived and look fantastic. Now they can be added into the painting.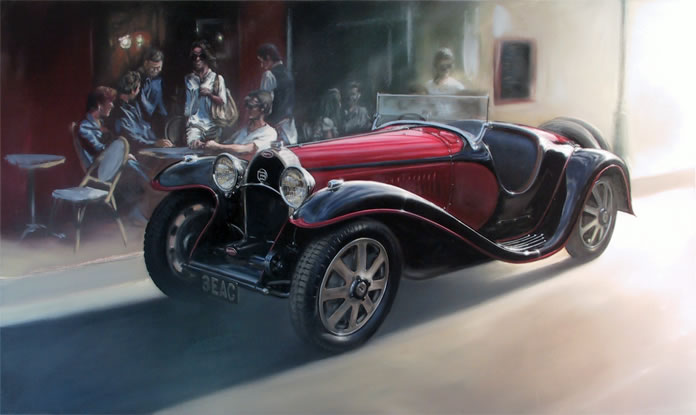 Once again, my sketch has served only as a guide to the composition. I have really enjoyed painting in the people gathered at a favorite eating places, the Rocher de Cancale, famous for its oysters and fish. They all seem to be having a wonderful Parisian afternoon.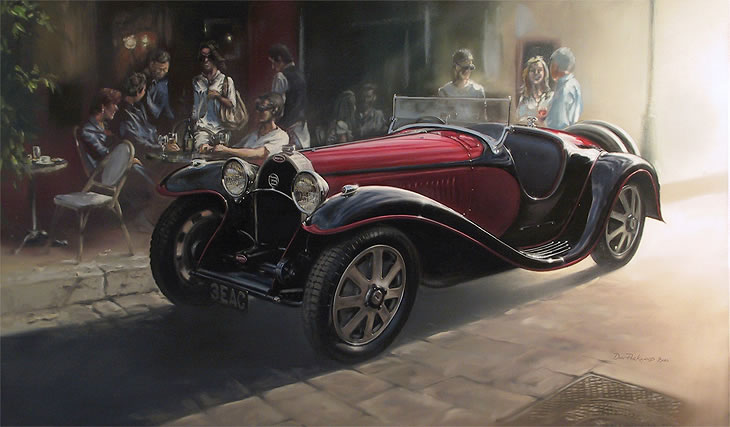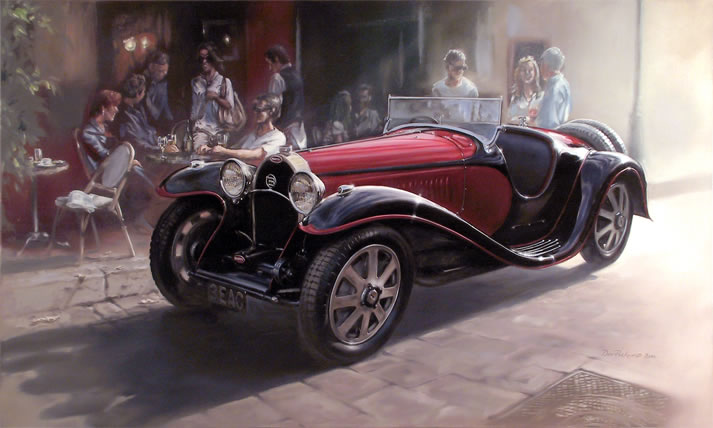 Painting completed. I'm very pleased with the finished piece.