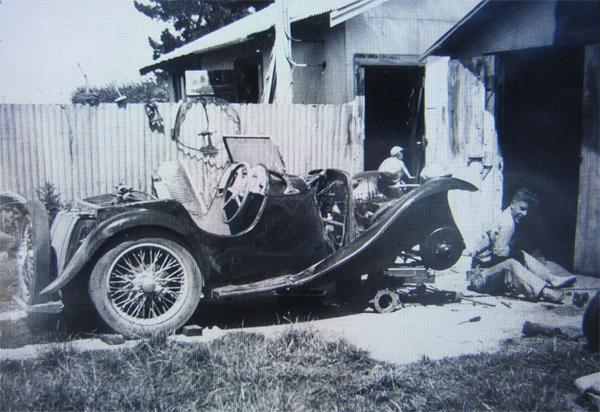 Jim Short's MG P-type, production 1934 - 36.
I love this photo, supplied by a friend of mine, Jim Short. So nostalgic! I think that just about everyone can relate to this wonderful scene. Those long hot summer days spent working on your set of wheels, just to keep them running... luxury was to have a shed to work in. My dad's shed was always full of essential items and no room for the car. Ahhh! the 60's, they were the days.
Although I don't usually copy photos, I love this scene... so here goes!